CASTLEVANIA SEASON 3 Debuts in March; Check out the New Poster for Netflix's Animated Series
Netflix has revealed the official release date for the highly anticipated third season of the Castlevania TV series — which will feature "more mystery, murder, mayhem, and vampires than ever," at least according to the American company. 
Although we're still waiting for more concrete details on Castlevania S3, the season will debut on March 5.
To celebrate the long-awaited announcement, Netflix has released a new poster for the fast-approaching next adventure of Trevor Belmont. As revealed by the streaming giant, the third season will still focus on the hero, who's "no longer alone, and he and his misfit comrades race to find a way to save humanity from extinction at the hands of the grief-maddened Dracula and his sinister vampire war council."
Castlevania S3 consists of ten episodes, which makes it the longest entry in the critically acclaimed TV series based on Konami's best-selling games.
While you can take a closer look at the first artwork for Castlevania S3 — featuring some never-before-seen characters — RIGHT HERE, be sure to check out the stylish poster for the Sam Deats-directed show below:
.@Castlevania is back on March 5th, and there's more mystery, murder, mayhem, and vampires than ever. #Castlevania pic.twitter.com/9se4mRR2K8

— NX (@NXOnNetflix) February 4, 2020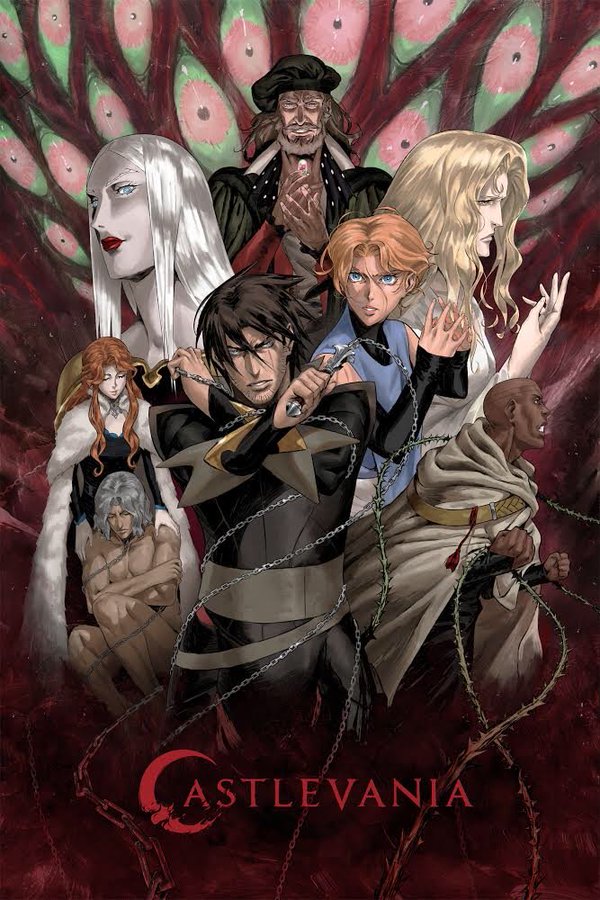 ABOUT THE AUTHOR: Bartosz Sobczak - Owner, Editor-in-Chief
Lawyer by day, video game reporter by night. Long-time fan of the Mass Effect, Age of Empires, Prince of Persia, BioShock — especially the second one — and Splinter Cell series (who still believes that the best is yet to come). Tries his hardest to shine a new light on the Polish game-development scene. Gameplay Mechanix is his biggest passion project to date. Often listens to old episodes of The Late Late Show with Craig Ferguson while writing. Privately a cat person.
Comments for this thread are now closed...