The Beloved Squad Assembles in Truly Spectacular Key Art for FINAL FANTASY VII REMAKE
Although the remake of Final Fantasy VII won't debut on the 3rd of March as originally planned, Square Enix is still promoting the long-awaited reimagining of the 1997 classic, giving us the chance to take a closer look at Cloud Strife and his friends.
The recently released key art puts the spotlight on the title's main heroes: Cloud Strife, Barret Wallace, Aerith Gainsborough, Tifa Lockhart and Nanaki. If you're not familiar with the original, it tells the story of a group of misfits who try to save their world from the influence of the corrupted Shinra Electric Power Company.
After countless delays and setbacks, Final Fantasy VII Remake will finally hit stores on April 10, 2020.
Last week, Square revealed that Final Fantasy VII Remake would be scored by Final Fantasy XIII-2's Suzuki Mitsuto and Hamauzu Masashi, with the main theme, Hollow, composed by the legendary Nobuo Uematsu.
Without further ado, be sure to check out the brand-new key art for Final Fantasy VII Remake down below:
Combining incredible visuals, stunning world-design, a glorious musical score, seamless strategic action-based combat and a captivating cast of characters – #FinalFantasy VII Remake is almost upon us.

We hope you're ready for it. #FF7R

Learn more: https://t.co/Y2vaeH2F36 pic.twitter.com/3oGdXOm2jh

— FINAL FANTASY VII REMAKE (@finalfantasyvii) February 7, 2020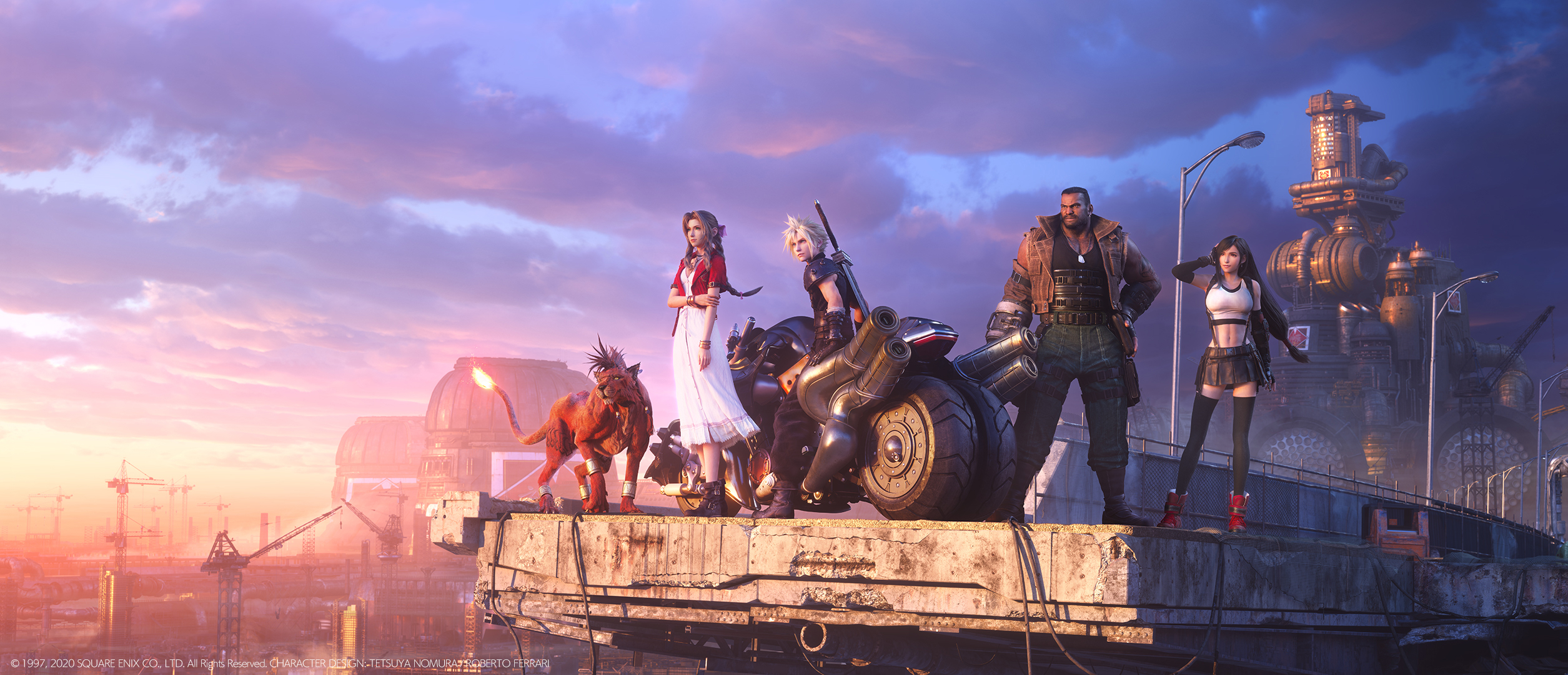 The world has fallen under the control of the Shinra Electric Power Company, a shadowy corporation controlling the planet's very life force as mako energy. In the sprawling city of Midgar, an anti-Shinra organization calling themselves Avalanche have stepped up their resistance. Cloud Strife, a former member of Shinra's elite SOLDIER unit now turned mercenary, lends his aid to the group, unaware of the epic consequences that await him. The story of this first, standalone game in the FINAL FANTASY VII REMAKE project covers up to the party's escape from Midgar, and goes deeper into the events occurring in Midgar than the original FINAL FANTASY VII.
Final Fantasy VII: Remake is coming to PlayStation 4 on April 10, 2020.
ABOUT THE AUTHOR: Bartosz Sobczak - Owner, Editor-in-Chief
Lawyer by day, video game reporter by night. Long-time fan of the Mass Effect, Age of Empires, Prince of Persia, BioShock — especially the second one — and Splinter Cell series (who still believes that the best is yet to come). Tries his hardest to shine a new light on the Polish game-development scene. Gameplay Mechanix is his biggest passion project to date. Often listens to old episodes of The Late Late Show with Craig Ferguson while writing. Privately a cat person.
Comments for this thread or now closed...