MARVEL'S AVENGERS Gets the "Embrace Your Powers" Gameplay Trailer and a Surprisingly Ugly Box Art
There's no denying that Marvel's Avengers will be one of the biggest video games of the year, as Square Enix has released an intense gameplay trailer for the upcoming Crystal Dynamics–developed action-adventure production. While the video itself is pretty exciting, the same can't be said about the game's official box art.
Although Marvel Studios is known for making generally disappointing posters for even their most unique movies, it's unfortunate that the game — which is clearly inspired by Joss Whedon's The Avengers — won't break the mold, showcasing the six playable characters making the most generic superhero poses possible.
As a reminder, Marvel's Avengers has been recently pushed back and will now release on September 4.
PC players should be happy to hear that the Steam page for Marvel's Avengers is up and running, allowing them to pre-order the game for $59.99. By pre-purchasing the title, you will get "Beta Access, a Marvel Legacy Outfit pack, and a nameplate," as it sounds like the beta will be first available for PlayStation 4.
Marvel's Avengers will launch with a roster of six playable characters, but we already know that Hank Pym will also make an appearance in-game, and rumor has it that Hawkeye and Black Panther are also on the way to the blockbuster project.
While we're waiting for more details on Marvel's Avengers, check out its new box art and trailer down below: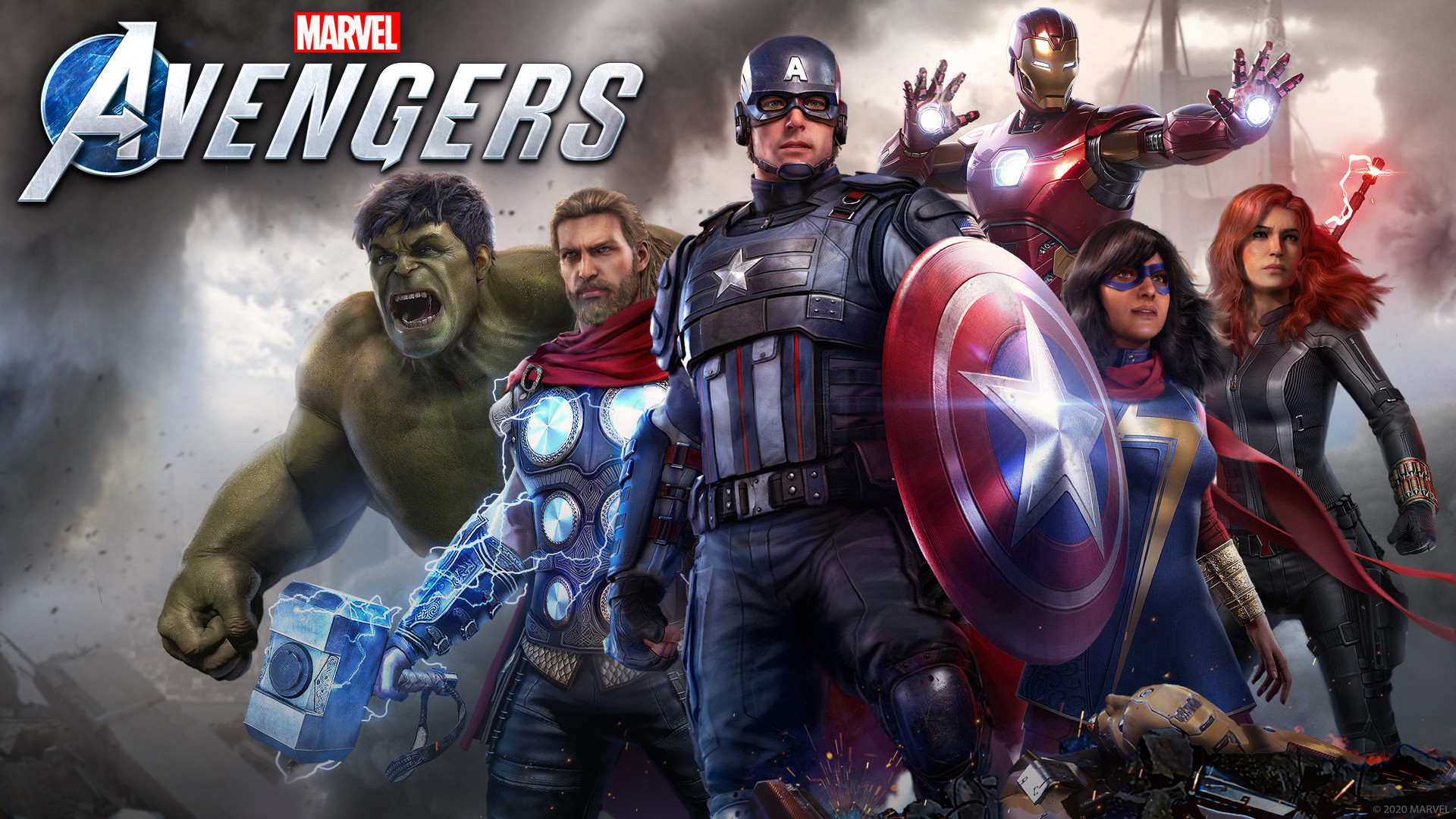 ---
Marvel's Avengers begins at A-Day, where Captain America, Iron Man, the Hulk, Black Widow, and Thor are unveiling a hi-tech Avengers Headquarters in San Francisco — including the reveal of their own helicarrier powered by an experimental energy source. The celebration turns deadly when a catastrophic accident results in massive devastation. Blamed for the tragedy, the Avengers disband. Five years later, with all Super Heroes outlawed and the world in peril, the only hope is to reassemble Earth's Mightiest Heroes.
Marvel's Avengers will release for PC, PlayStation 4, Xbox One and Google Stadia on September 4, 2020.
ABOUT THE AUTHOR: Bartosz Sobczak - Owner, Editor-in-Chief
Lawyer by day, video game reporter by night. Long-time fan of the Mass Effect, Age of Empires, Prince of Persia, BioShock — especially the second one — and Splinter Cell series (who still believes that the best is yet to come). Tries his hardest to shine a new light on the Polish game-development scene. Gameplay Mechanix is his biggest passion project to date. Often listens to old episodes of The Late Late Show with Craig Ferguson while writing. Privately a cat person.
Comments for this thread are now closed...