AC: SYNDICATE Concept Artist Imagines What a Polish ASSASSIN'S CREED Could Look Like
Although this year's Assassin's Creed will reportedly be set in the Viking era, Ubisoft is keeping the series' future under wraps, with many fans believing that the studio should go for feudal Japan or the Genghis Khan era for its next instalment in the franchise.
Concept artist Dariusz Zabrocki — who had the chance to work with Ubisoft on 2015's Assassin's Creed: Syndicate — has released on Twitter a beautiful piece of art, showcasing Cracow, Poland's former capital city.
"This is a piece I did at the time I was working on [an] Assassin's Creed [most definitely AC: Syndicate] game. What if AC took place in @krakow_pl," Zabrocki recently asked on Twitter.
Considering that Cracow is one of the most beautiful and culturally rich cities in Central Europe, its digital version would surely be a great addition to the long-running series world; joining European cities like Paris, London, Lisbon, Athens, Florence, Rome and Istanbul, all of which already debuted in the AC universe.
While Ubisoft is still waiting to further explore Cracow's potential — it's also worth remembering that the publisher believes that Warsaw and Moscow are the same city (if you don't trust me, just take a look at the map in AC: Brotherhood) — Bloober Team's mysterious Medium will be set in that exact historical location.
Without further ado, be sure to check out the aforementioned Zabrocki-created artwork down below:
"The Market"
This is a piece I did at the time I was working on Assassin's Creed game. What if AC took place in @krakow_pl ?? #AssassinsCreed #art #conceptart #design #illustration #poland pic.twitter.com/sQd7JPldFC

— Darek Zabrocki (@DarekZabrocki) March 20, 2020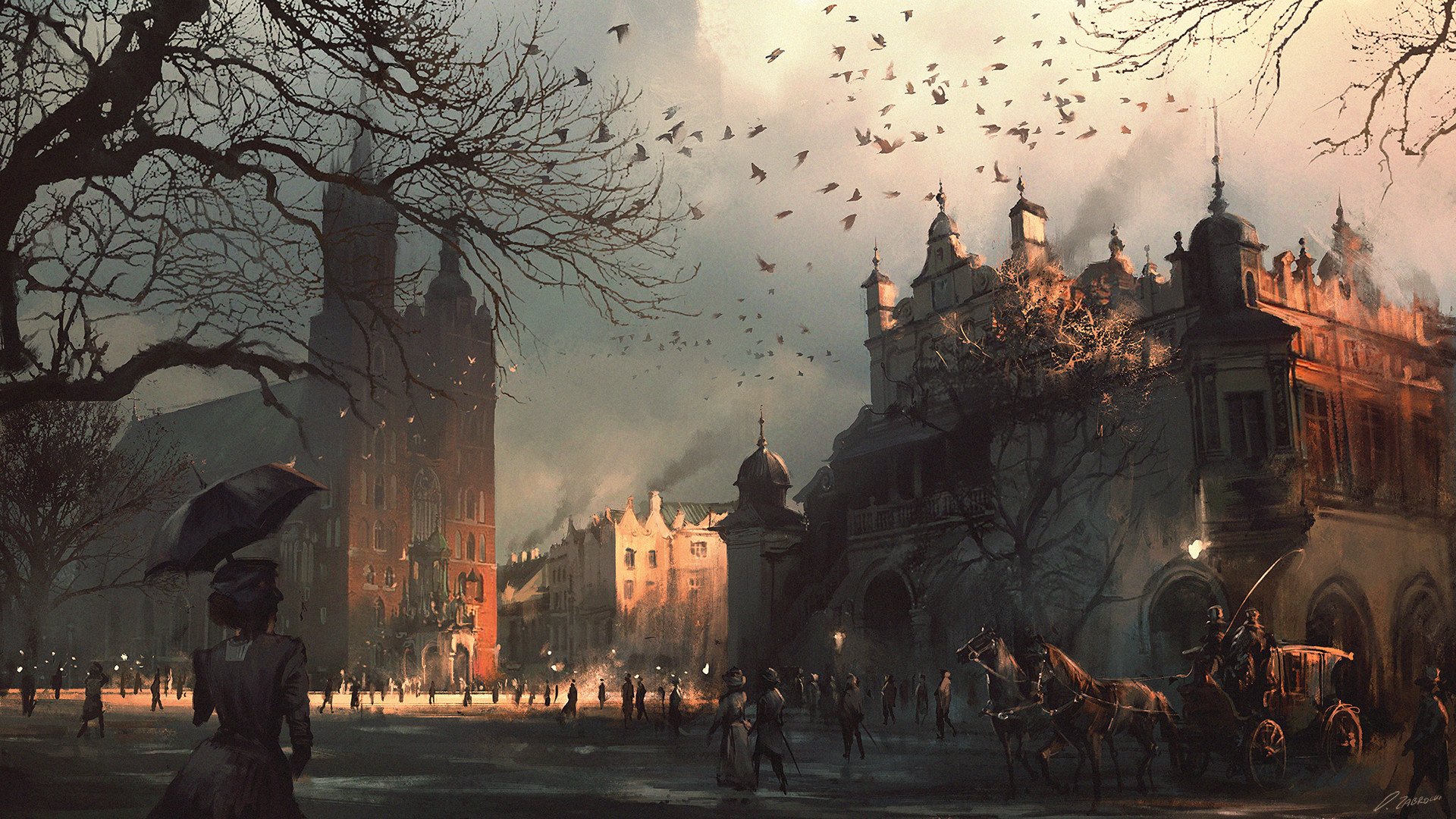 ABOUT THE AUTHOR: Bartosz Sobczak - Owner, Editor-in-Chief
Lawyer by day, video game reporter by night. Long-time fan of the Mass Effect, Age of Empires, Prince of Persia, BioShock — especially the second one — and Splinter Cell series (who still believes that the best is yet to come). Tries his hardest to shine a new light on the Polish game-development scene. Gameplay Mechanix is his biggest passion project to date. Often listens to old episodes of The Late Late Show with Craig Ferguson while writing. Privately a cat person.
Comments for this thread or now closed...