Anomalies Never Change in First S.T.A.L.K.E.R. 2 Screenshot; New Details Will Be Unveiled This Year
After months of long waiting, GSC Game World is seemingly getting ready to reveal new information on the long-awaited sequel to the original STALKER, as the Ukrainian developer has finally shared a first look at the post-apocalyptic shooter.
The first screenshot for STALKER 2 focuses on two things — the ruined world of Pripyat and an anomaly.
In the GSC Game World–created world, the Chernobyl disaster changed not only the local fauna and flora, but also the very fabric of reality. In the original STALKER, the dangerous extradimensional energy manifests itself in the form of anomalies — otherworldly phenomenons that occasionally spawn precious artefacts.
"Thirteen years ago we released S.T.A.L.K.E.R.: Shadow of Chernobyl," GSC said on Twitter. "The world was never the same after that. Millions of players rushed into the Zone. Driven by the desire to uncover mysteries, you overcame difficulties, hunted for treasures, fought monsters and joined factions. You changed to become the real Stalkers. You made this day forever special."
"The second chapter of the S.T.A.L.K.E.R. saga will be our most ambitious game so far. It will live to the legendary legacy," the developer added. "A lot of you are joining social isolation now. That's why today, on a very special occasion, we are ready to slightly uncover the mystery of what we are working on. This is the first glimpse of S.T.A.L.K.E.R. 2."
According to GSC, more details on the fourth entry in the beloved game series will be revealed throughout this year. With STALKER 2 releasing in 2021, take a closer look at one of the in-game anomalies down below:
March 23, 2020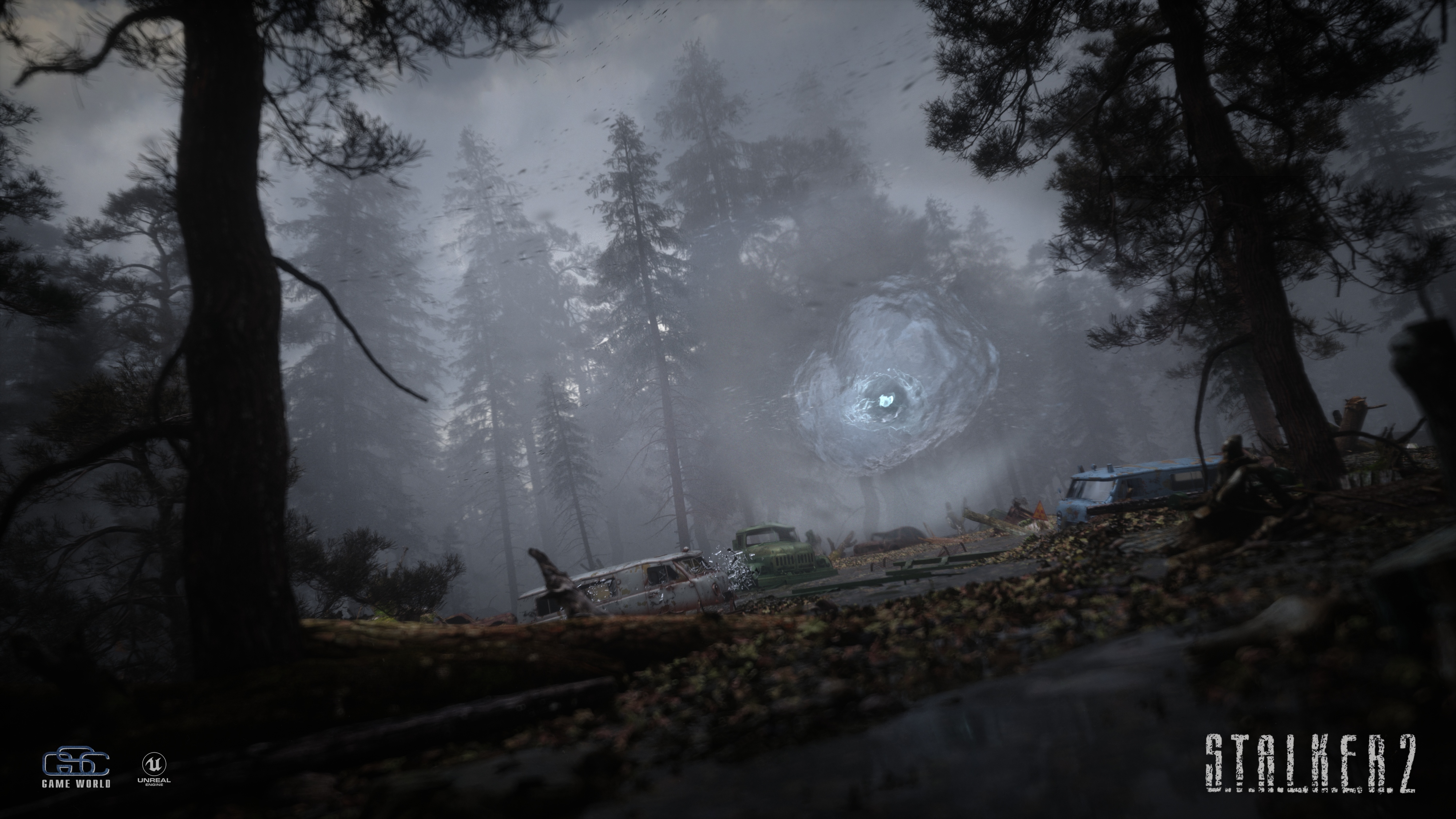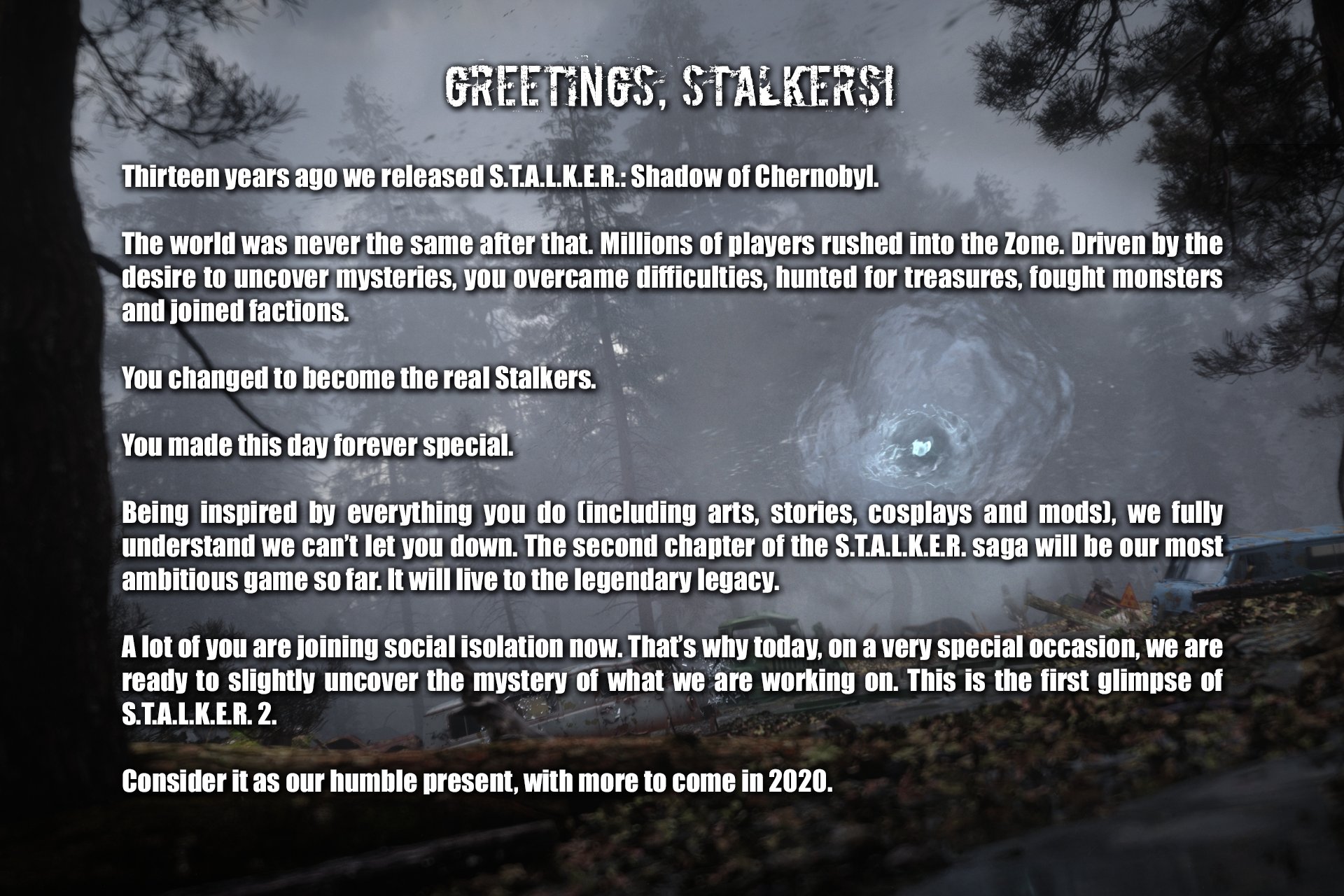 S.T.A.L.K.E.R. 2 will be released in 2021.
ABOUT THE AUTHOR: Bartosz Sobczak - Owner, Editor-in-Chief
Lawyer by day, video game reporter by night. Long-time fan of the Mass Effect, Age of Empires, Prince of Persia, BioShock — especially the second one — and Splinter Cell series (who still believes that the best is yet to come). Tries his hardest to shine a new light on the Polish game-development scene. Gameplay Mechanix is his biggest passion project to date. Often listens to old episodes of The Late Late Show with Craig Ferguson while writing. Privately a cat person.
Comments for this thread or now closed...